donegal
Pile rugs have been made in Donegal, Ireland since 1858. The contemporary designs of these famous Donegal rugs are either neoclassical or reflect 20th-century abstract art. These rugs are generally custom-made and the colors are commonly chosen according to the taste of the client, although pastel colors are frequently used.The influence of William Morris, Art Nouveau, and Art deco can also be seen in English rugs of these periods, and Donegal designs of Ireland echo geometric designs of the 20th-century abstract art. Some of the significant rug weaving centers of Europe have been Spain, France, England, and Ireland. It all began in 1898, when Alexander Morton & Company of London began producing hand-woven carpets in Donegal, Ireland. Gustav Stickley owned several Donegal carpets, and in the December 1906 issue of "The Craftsman", Stickley states: "For those wanting the very best in rugs and carpets, there is an end to the quest in the rich, artistic and everlasting Donegal Rugs...in depth and closeness of pile, richness of coloring, and grace of design, nothing can excel these Donegal products." Originally displayed at Grafton Gallery in London during a Liberty's exhibition in 1903, this carpet design artfully depicts the boughs of a giant hemlock. Woven by Tibetan weavers using hand spun wool from the Tibetan highland sheep, this carpet will last many lifetimes; to be enjoyed by generations to come.Donegal carpets, produced during the later nineteenth and the early twentieth centuries, represent the Irish contribution to the Arts and Crafts and Art Nouveau Movements. Richly colored and beautifully drawn, they may have a contemporary Art Nouveau emphasis, or, alternatively they may look back to the great past of early medieval Irish art like the Book of Kells or the Tara Brooch. At times they combined both these sensibilities to produce one of the more distinctive European decorative idioms of this period.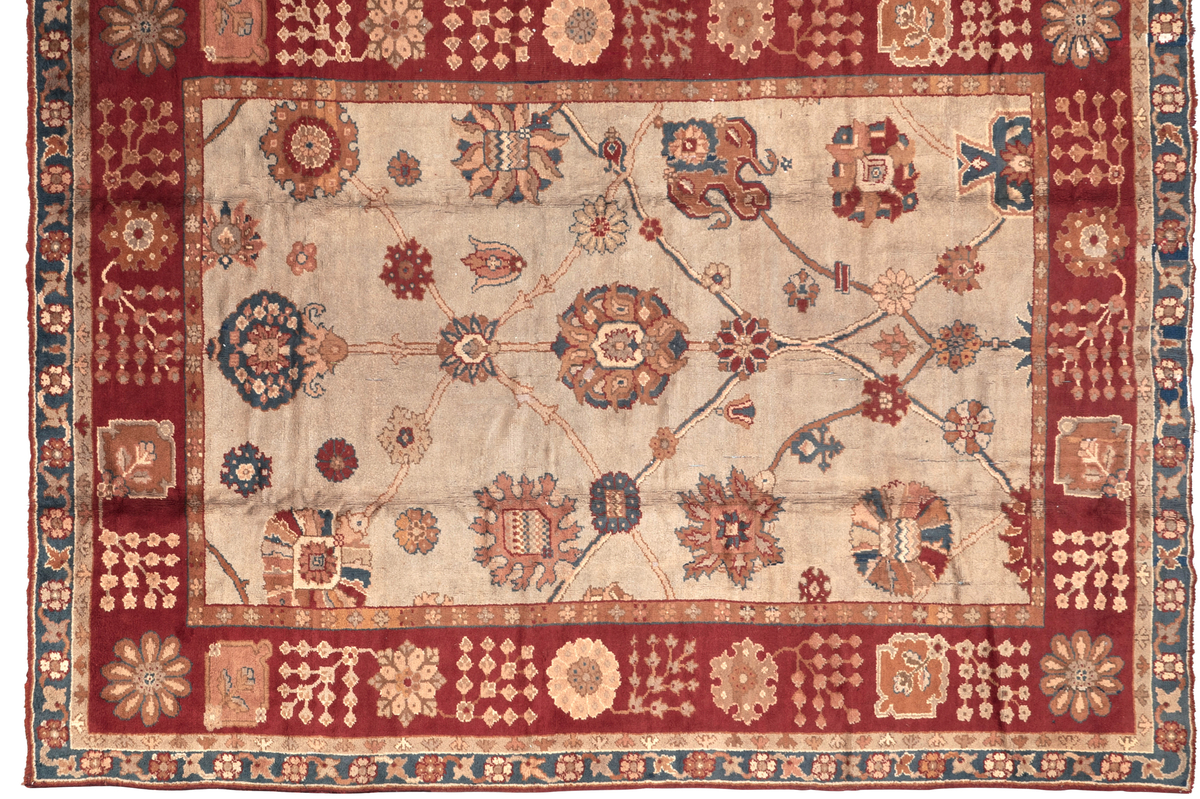 ×
thank you for inquiring about

a woven sales manager will contact you shortly.