ravar kerman
Ravar has long been the origin of some of the finest of Kerman products. The historical explanation appears to be that during the wars of the late 19th century much of Kerman was destroyed and a large part of the population, among them many carpet weavers, fled to Ravar.
Although the weavings are characteristic of Kerman, the high quality rugs produced in Ravar soon gained recognition and the workshops founded their own tradition. Raver or Lavar as it is called in the West has had the reputation for the finest Kerman carpets. These so called Lavar Kerman may actually be made in a number of places in Kerman but the market calls them Lavar Kerman. Evidence shows that Laver Kerman rugs were also made in Rafsanjan and that the production of certain producers such as Atiyeh are sold as Lavar Kerman.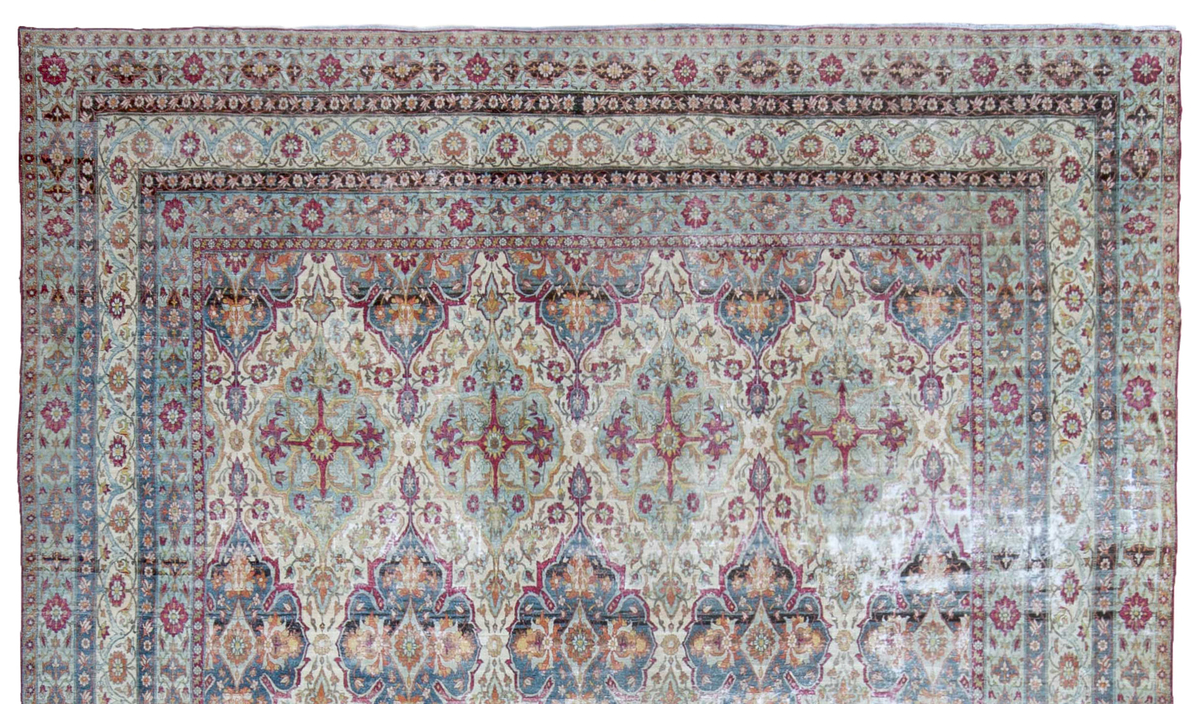 ×
thank you for inquiring about

a woven sales manager will contact you shortly.