sarouk
Sarouk is a village located in the province of Markazi in central Iran. Sarouk rugs are made in and around this village in both village and workshop settings. In general these well-known rugs are of very high quality.
They are woven with good quality wool on cotton foundation with the asymmetrical knot. Sarouk rugs can be geometric or curvilinear in pattern.Sarouk rugs come in the two types of traditional and American. The traditional designs consist of herati, boteh, or gul hannai motifs in either an all-over or medallion layout. The medallion layout could have a hexagon, oval, diamond, round or angular floral-shape medallion. The most interesting traditional design is a medallion-and-corner layout which consists of geometric yet very naturalistic floral motifs.
After World War I, the American Sarouk design of disconnected floral sprays which seem to be branching out from a floral medallion or medallion-like center became very popular. Sometimes these rugs have an open field similar to modern Kermans. Saoruk weavers also weave beautiful prayer/vase combination rugs, which tend to be as curvilinear as the American Sarouks.The main colors used in the traditional designs consisted of red, blue, burnt orange, ocher and champagne. The main colors used in American Sarouks are rich reds and blues.
Sometimes the motifs are outlined with a lighter red, light yellow or turquoise to create contrast between the background and the motifs, especially in the case of the open field design. An intense salmon pink called dughi pink is typical of the American Sarouks; this color is obtained by adding yogurt or curdled milk to the dye mixture. A mixture of yogurt and water is called Dugh in Persian. This color was one of the reasons American Saruoks became so popular in the United States . Today, American Sarouk designs are also copied in India , Romania and China .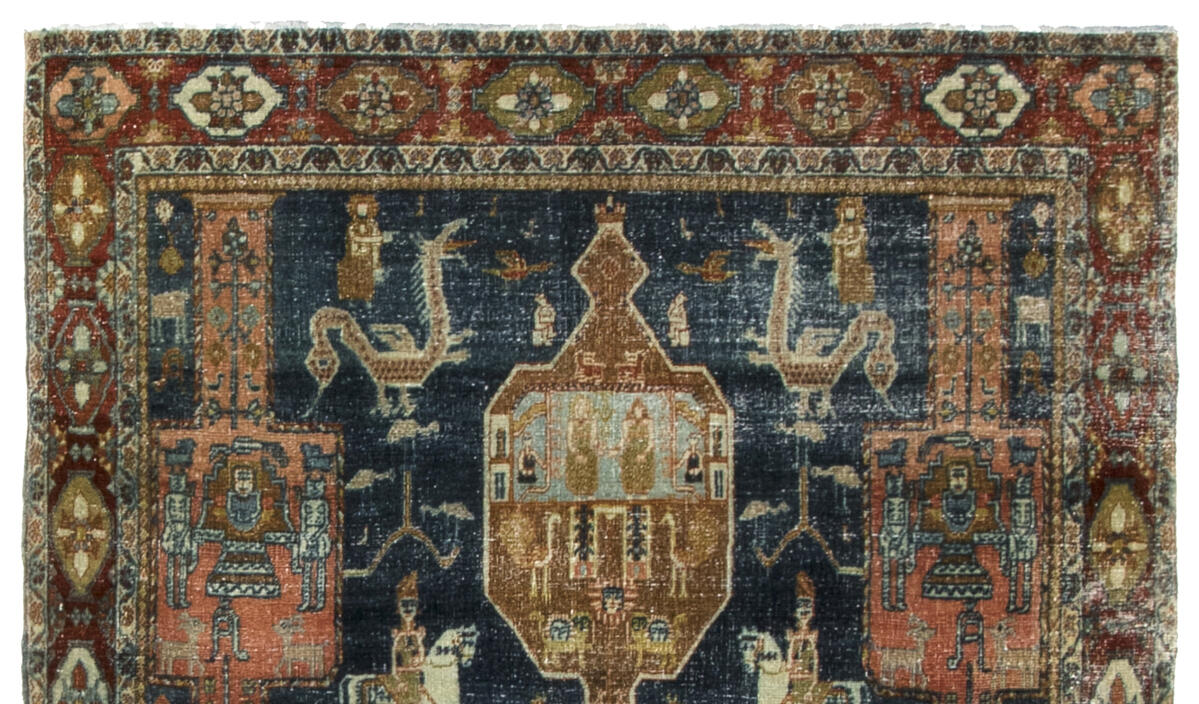 ×
thank you for inquiring about

a woven sales manager will contact you shortly.